How to manually add an Equine Infectious Anemia (EIA)/Coggins test to an equine Certificate of Veterinary Inspection (CVI):
1. After adding an animal to the CVI, click the 'View details' or 'Select' button (next to Included tests and Included vaccinations)

2. The animal's profile will open from the right with additional sections for Included tests, vaccinations, and treatments. To add a new test, click the 'Add test' button.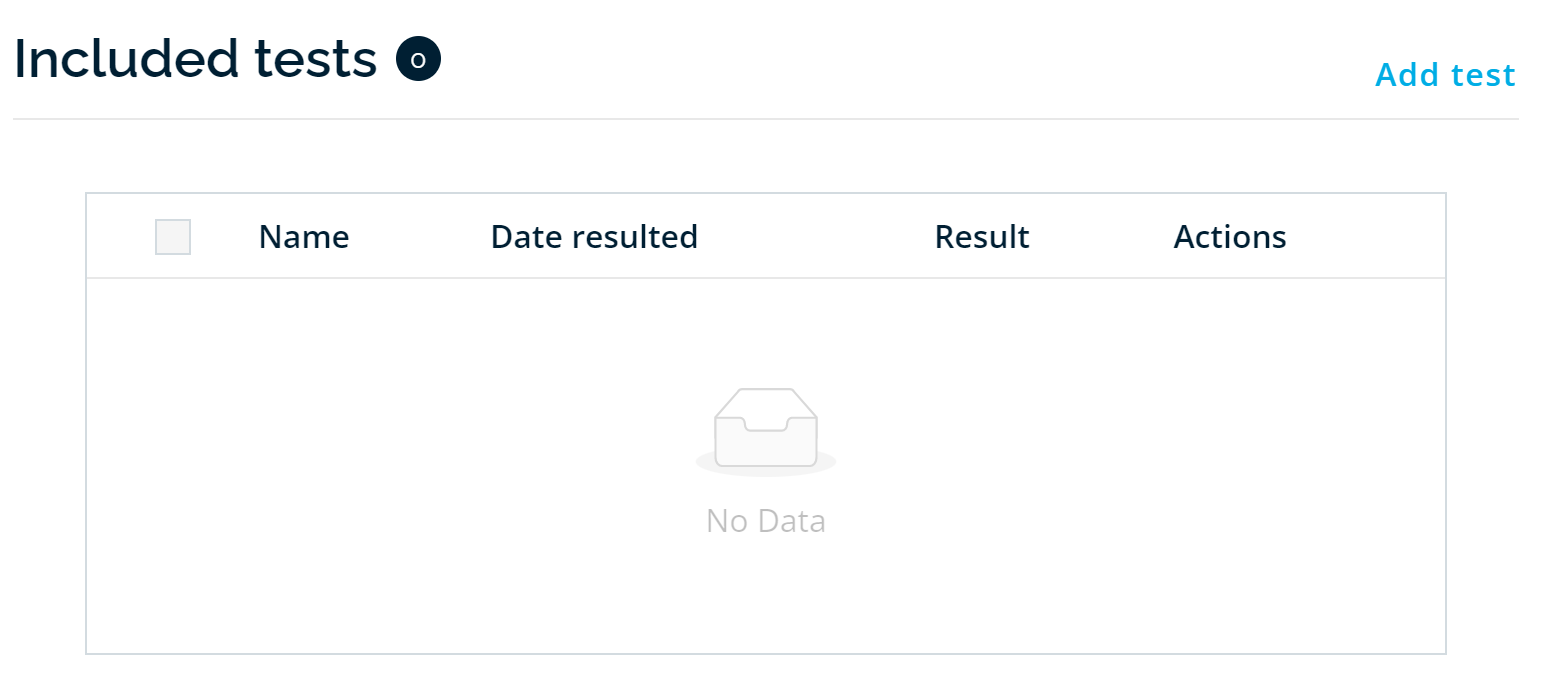 3. Enter what is being tested for, the test type, lab, test date, lab/accession number, date resulted, and result. Click save.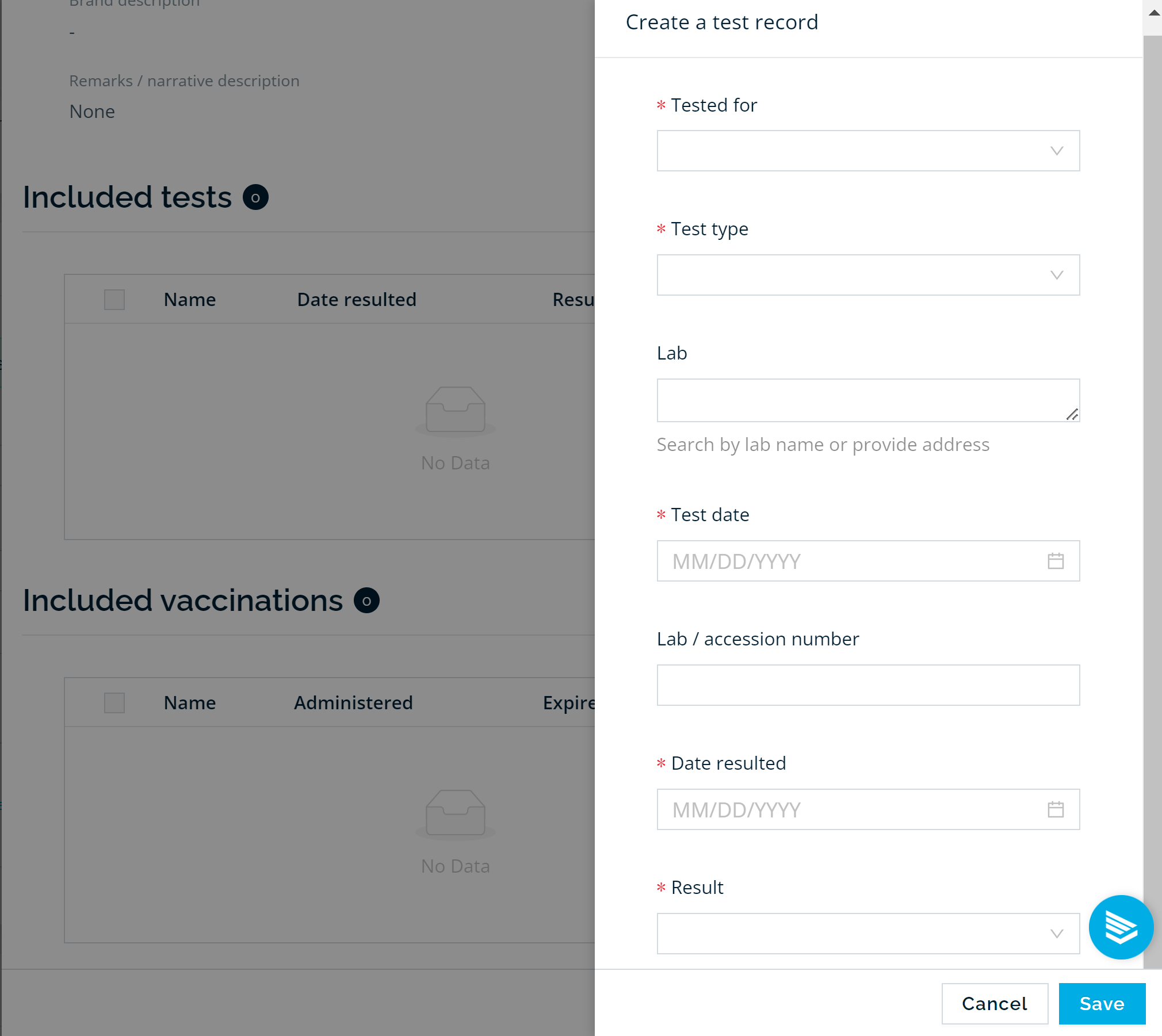 4. The information you have entered will automatically be included on the certificate.